Over view of DERFLEX:
Established in 1998, Shanghai DER New Material Co., Ltd has production area 60,000 square meter, registered with 2,5 million US dollars. 5 calendars, 3 coating machines and 5 lamination machines, 25 senior engineers and 450 workers make our factory more competitive among the banner vinyl supplies.

DERFLEX PVC film production:
Wasted raw material would not be reused again
100% new material, recycled material is prohibited in our factory.
For 1 calendar, the production ability is about 110 meters per minute.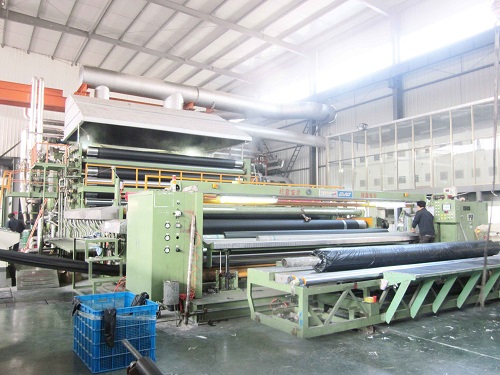 DERFLEX polyester fabric production line:
We have the whole record from the raw fabric yarn to the final polyester fabric. We have a good control of the production cost.
DERFLEX Woven polyester fabric Production ability: 1,500,000 sqm per day

Lamination line.
DERFLEX has a good control on details of the laminated PVC banner production. According to the temperature of the machine, the lamination process can be divided into hot laminated and cold laminated.

Fabric coating machine: After coating, the fabric can be direct digital printed, (solvent, eco-solvent, also can be different coated to fit into pigment and dye printing).

Main production Process of PVC banner:
1.面料生产基地
2. PVC film production
3. Laminator to combine the polyester fabric and PVC film together.