DERFLEX is professionalPP hollow boardmanufacturer in China, with experience over 15 years.
polypropylene hollow sheetis popular product which is used for packaging turnover, advertising, agriculture, bottle industry, etc…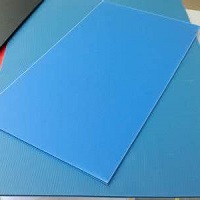 Main products
High quality PP hollow sheet/PP corrugated plastic sheet/Polyethylene Board

Thickness(mm)

2

3

4

5

6

7

8

9

10

11

12

Weight(gsm)

400

600

800

1000

1200

1400

1600

1800

2000

2200

2400

The weight of PP hollow sheet can according to customer's requirement
Main applications ofPP corflute sheet
I.PP correx sheetcan be used for packaging turnover
II.printablePP hollow sheetis widely used on advertising
III.Polyethylene Boardcan be used for agriculture
IV.PP corrugated board也可用于瓶行业
There are many other applications ofPP sheet. DERFLEX would supply most competitive adhesive vinyl products. If you are distributor ofPP corrugated sheet,或interest in our products, please contact us freely.